Reporting made easy
Accessible SEO data via
reporting
Ensure data accuracy and improve decision making with accurate data and custom reporting.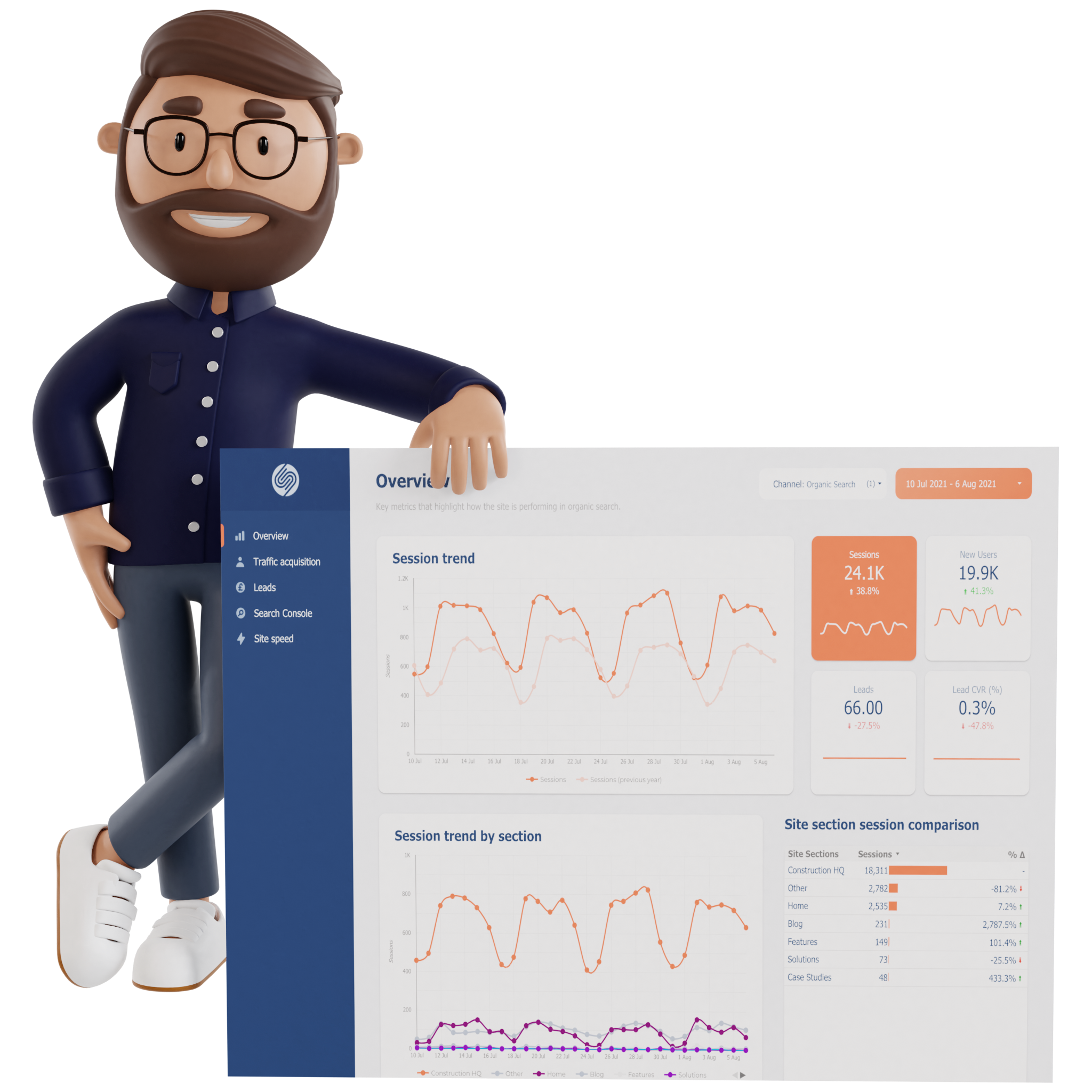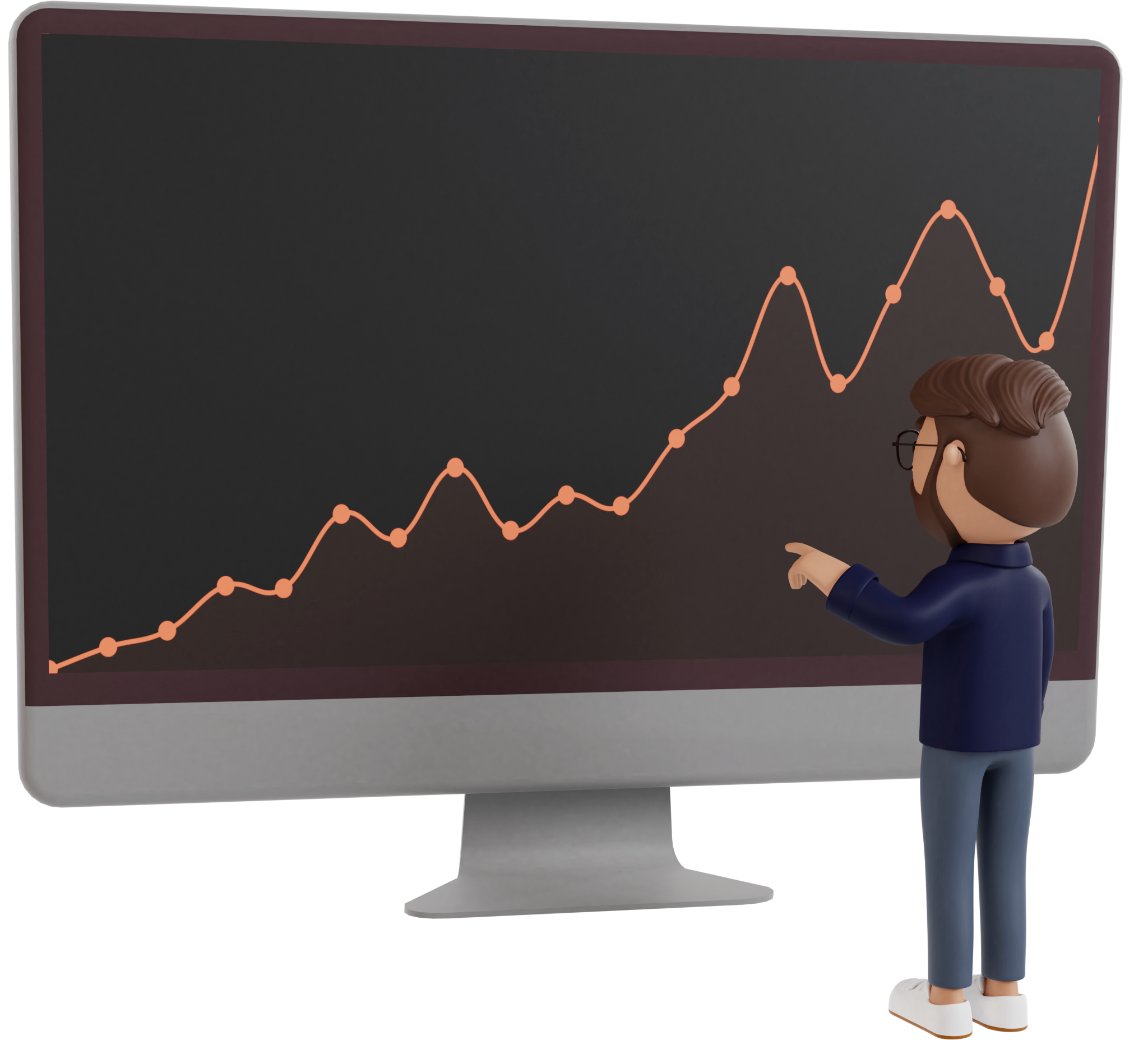 End-to-end reporting support
Issues with data collection, sampling or visualisation?
I create solutions that put the metrics that matter to your business front and centre, whether that's by enhancing tracking, creating bespoke multi-channel reporting or Google Analytics auditing.
Spend more time analysing insights and less time worrying about data accuracy and visualisation.
Surfacing metrics that matter
Receive support tracking, storing, and visualising metrics that are important to your business.
Google analytics
Bespoke Google Analytics setup to track what you require.
Data warehousing
Warehouse data from marketing tools in BigQuery for cross-analysis and permanent storage.
Tag management
Manage your Google Tag Manager to track and deliver tags efficiently.
Data visualisation
Visualise data intuitively with bespoke reporting solutions created in Google Data Studio.
Enhanced ecommerce
Full tracking of your ecommerce site with Google Analytics Enhanced Ecommerce.
GSC storage
Store Google Search Console data for more than 16 months and unlock bespoke data analysis.
Frequently asked questions
Can't find the answer you're looking for? Reach out for an initial strategy discussion.
I do! I'll work with you to understand what data would benefit most from warehousing, work with you to select an ETL partner and then help with the setup process.
I'll support you with creating custom reports in Google Data Studio to give you unique insights from multiple data points. This could be unique data from Google Search Console or blending paid and organic data to help you understand queries that convert.
I'll audit your current Google Tag Manager setup and propose any structure changes alongside a plan for new things that we could track on the site.
Once we've agreed on the plan, I'll then get started implementing the changes. We'll then loop back a week later to ensure everything implemented is tracking as expected.